By Maria Jesus Saenz, Elena Revilla, and Cristina Simon
The greatest potential from artificial intelligence will come from tapping into the opportunities for mutual learning between people and machines.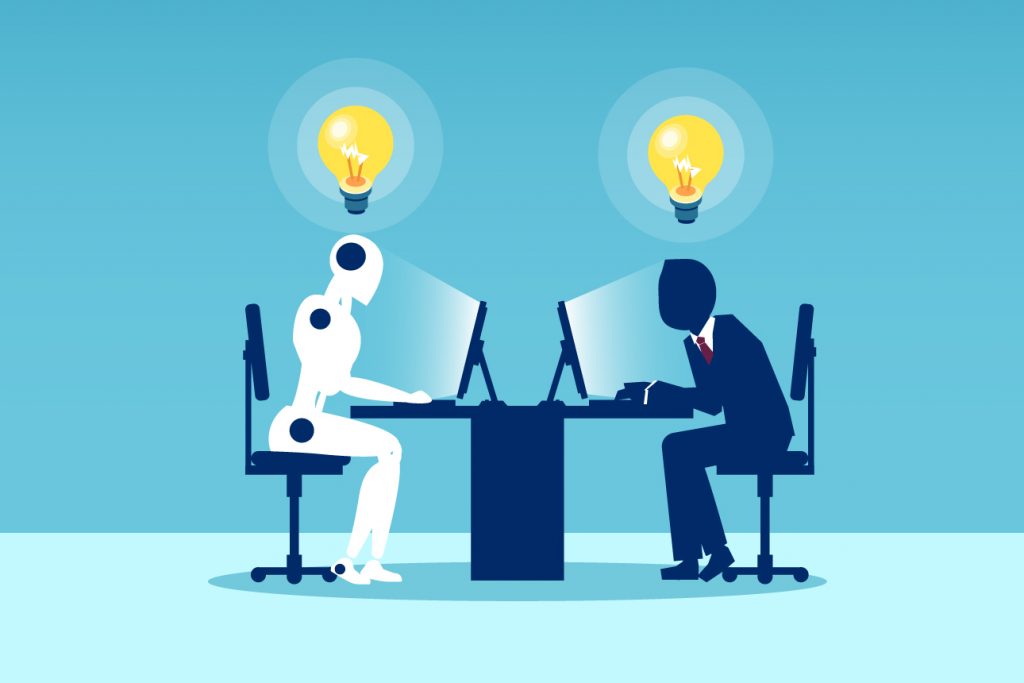 Artificial intelligence promises to augment human capabilities and reshape companies, yet many organizations are finding that the results are falling far short of their expectations. This is frustrating but not surprising. Too often, companies try to implement AI without having a clear understanding of how technology will interface with people.
Over the past decade, we have done a number of studies to examine how companies use digital capabilities to become more competitive, including a recent study on human-machine collaboration in a cross-industry setting, where we sought to better understand the contexts in which organizations use particular digital systems. In this research, which included more than 20 case studies, we found that many organizations underestimated the value of teaming the predictive capabilities of algorithms with the expertise and intuitions of humans, especially in decision framing. Read the full article on the MIT SMR.