Our research on digital supply chain capabilities sheds light on the key combination of hard and soft skills needed for successful digital supply chains.
We combine different tailored education methodologies that best approach the purpose of the topics. From experiential learning approaches to creating a digital learning space combined with on-site workshops at MIT, or from educating very beginners who want to start with a digital supply chain transformative process to more mature organizations accordingly.
Different teams can jointly discuss different scenarios about how the supply chain can be digitally transformed, specifically when different supply chain partners and/or stakeholders want to collectively analyze the manifold digital implications and visualize the evolution of the outcomes.
The education promoted as part of this research initiative allows the different actors from the company combined with the different contributors (present and future) to your digital ecosystem, the understanding, and the experimentation with key drivers and rules that can be established for different supply chain digital scenarios.
SCM.294 Digital Supply Chain Transformation
Course Overview
Digitalization is revolutionizing many industries. One field of exceptional transformation is the supply chain. Across the globe, industries have changed rapidly due to multiple factors: customer-centric strategies, delivery expectations and customization, and many others.
Educational Opportunities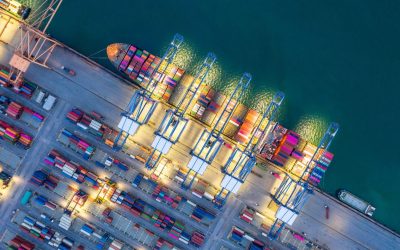 Dr. Maria Jesus Saenz held an online Masterclass on developing digital supply chain capabilities at the Future Factory on March 26, 2021.
read more