Our research on digital supply chain capabilities sheds light on the key combination of hard and soft skills needed for successful digital supply chains.
We combine different tailored education methodologies that best approach the purpose of the topics. From experiential learning approaches to creating a digital learning space combined with on-site workshops at MIT, or from educating very beginners who want to start with a digital supply chain transformative process to more mature organizations accordingly.
Different teams can jointly discuss different scenarios about how the supply chain can be digitally transformed, specifically when different supply chain partners and/or stakeholders want to collectively analyze the manifold digital implications and visualize the evolution of the outcomes.
The education promoted as part of this research initiative allows the different actors from the company combined with the different contributors (present and future) to your digital ecosystem, the understanding, and the experimentation with key drivers and rules that can be established for different supply chain digital scenarios.
New Course: Executive Education Online on Digital SC Transformation
A new course is upcoming on Digital Supply Chain Transformation. Together with MITx Pro and Emeritus, we are collaborating on developing a 6-week online executive program. This program provides a holistic view of digital transformation in the supply chain by focusing on the creation of three digital capabilities: End-to-End Visibility, Analytics, and Artificial Intelligence, to reinvent the supply chains. More Information
SCM 294: Digital Supply Chain Transformation (Spring 2023)
This course will allow MIT SCM Master students to learn about creating digital supply chain strategies and experimenting with technology and key digital supply chain capabilities to further implement and transform their dynamic value chains at work.
Educational Opportunities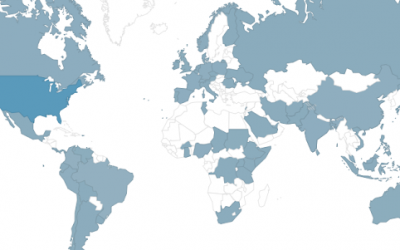 MIT Digital Supply Chain Transformation offers courses in Executive Education.
read more