We carefully select a research methodology tailored to each particular research question.
The What Question
Longitudinal scorecard data analysis based on defined supply chain data from company ERP, TMS, or WMS systems, among others, provides us with insight as to what is happening during a digital transformation.
The How Question
Experimental design and cluster allow us to quantitatively identify patterns in complex data. Depending on the digital offering, patterns emerge about how supply chain relationships perform and what their key drivers are. Cluster analysis often reveals insights and scenarios that might not yet have been apparent to participants in the collaboration.
The Who Question
We use game theory to understand the roles, motivations, contributions, and expectations of the supply chain stakeholders within the digital transformation. This supports the development of sustainable, fair and efficient rules for implementation and value sharing. Consequently, this methodology identifies key drivers and reveals how they influence a digital transformation.

Multidimensional Collaboration
Collaboration can take multiple forms when companies jointly implement new technologies. A classic approach is through vertical collaboration with suppliers or customers to promote a more holistic supply chain sequence. More recently, horizontal collaboration is recognized as a key driver of competitive advantage.
When two or more companies cooperate to share information as peers they may realize benefits they could not have achieved independently. Horizontal collaboration can take place anywhere along the supply chain: between suppliers, between customers, between logistics service providers, etc.
Digital SC has worked with global retailers, FMCGs and LSPs who have attributed up to 30% in logistics cost savings to horizontally collaborative practices. Our current research seeks to understand what happens when we combine vertical and horizontal collaboration approaches to unlock hidden benefits.
Two key research questions emerge
What are the roles for different stakeholders involved in the digital collaborative ecosystems?
What are the most efficient and viable governance models in order to promote a fair gain and value sharing approach?
Areas of new research
Digital clusters by sector and across sectors
Dynamic supply chain segmentation
Ecosystems of collaborative stakeholders
Digital Governance
Research projects
Inter-organizational SC Relationships' Impacts on Digital Transformation
How Blockchain Transactions Influence SC Relationships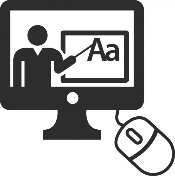 Digital Supply Chain Capabilities
Digital supply chain transformations are driving continuous improvement and new technology utilization. Dynamic capabilities are essential threefold, the individual, the organization in order to keep pace, as well as for the supply chain. One element of these dynamic capabilities is the ability to identify and build digital environments. These environments require platforms and people.
They necessitate mechanisms for encouraging new ways of working, experimentation, and more collaborative leadership with your supply chain partners. Our research informs how companies build and acquire digital capabilities and talent for successful transformations.
Areas of new research
Capabilities and Leadership styles that facilitate digital supply chain transformations
Talent support to accelerate the digital transformations
Resiliency through digital transformation
Synchromodal capabilities in logistics networks
Research projects
Facilitating Digital Supply Chain Transformations: The influence of Dynamic Capabilities in 17 Case Studies
The trade-offs of Resilience and Efficiency in Synchromodal Networks

Digital transformation implies experimenting with new business models to provide new value along the supply chain. A transformation of this kind may require new customer-centric value propositions. The transformation may instigate a new dimension of operational excellence and bring new value propositions to the supply chain:
Reducing costs or lead-times or simplifying processes
Increasing service level, efficiency or sustainability
Customizing products or customer experiences
Growing customer satisfaction
Supply chains are about sharing information. They are also about creating shared value and advantage for stakeholders in the chain. Digital supply chain transformations begin to make data and analysis a ubiquitous aspect of the supply chain workflow. We use collaborative experiments to analyze this data against value creation and appropriation from the standpoint of each stakeholder in the value chain. This opens a huge potential to bring customer value propositions upstream to inform the entire supply chain.
Areas of new research
Capture and analysis of the customer experience
Strategies to bring customer value upstream to supply chain actors
Measurements and sharing gains among collaborative stakeholders
Research projects 
RFID and Digitalization Driven Apparel Value Network
Segmentation in the High-Tech Industry through Machine Learning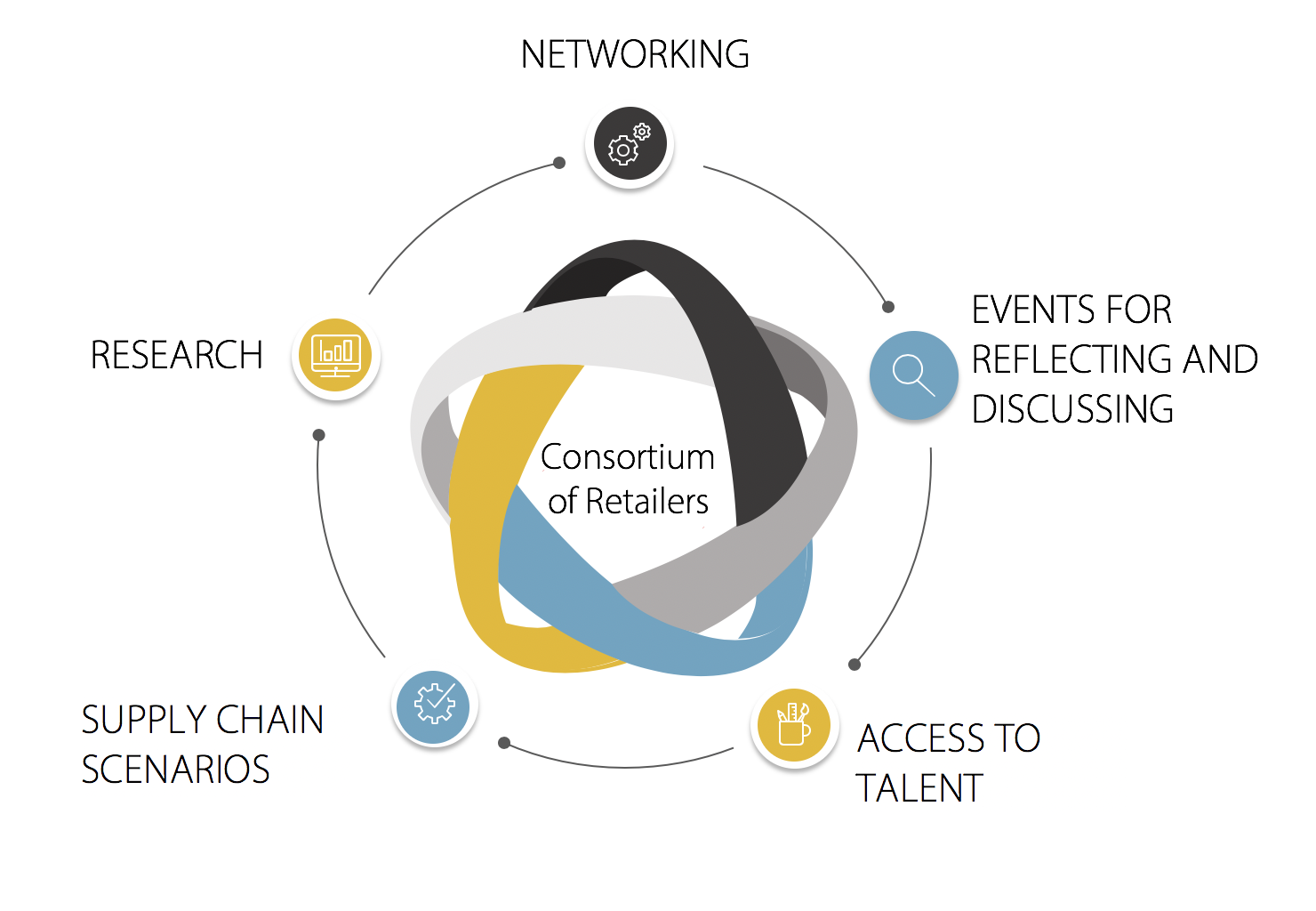 The MIT CTL is running the Consortium as part of the Digital SC Transformation Research. The Consortium has the objective to identify drivers for Digital Transformation under the influence of supply chain relationships in the retail industry.
This setup ensures valuable, applicable outcomes for the participating companies, while providing the high academic research quality. As methodology, the initiative conduct case specific interviews, applies scorecard data analysis and includes an experimental design paired with cluster analysis. This approach allows to conduct advanced analyses on company data about key supply chain parameters and provide insights about the SC performance in the context of digital SC Transformation.
Key benefits for participating companies
The participating companies enjoy key benefits in form of exclusive insights from the research conducted by the MIT team, discussion platform with industry peers, networking and connections to MIT experts in SC and Digital Transformation, as well as benchmarks for their SC performance based on research results.
Agenda and Key Research Questions
Stage 1: Identification of the drivers for Digital Transformation in the Supply Chain context. MIT CTL identified three key questions to answer:
How different inter-organizational relationships in the SC context are influencing Digital Transformations in the retail industry?
How digital collaborative networks can enhance the SC performance?
How to capture customer knowledge and experience and bring them upstream in the SC as part of digital transformations?
Stage 2: Identification of the different roles that each supply chain partner and stakeholder should play in the ecosystem for a successful digital transformation. We aim at identifying relevant research questions:
How does the smart recognition of dynamic roles in an ecosystem help?
How to map network (&SC) capabilities dynamically for each of the actors?
Definition of the co-petition network space: partner or "frenemy".
Value stream and data monetization.
Gosling L., Urrutia J. and Saenz M.J. Analytics Driving Supply Chain Segmentation for Lenovo. MIT-CTL SCM Capstone Project 2019.

Nagarathinam A., Zhang M., Saenz M.J. and Mattos M.. Collaborative Last Mile Delivery. MIT- CTL SCM Capstone Project 2019.
Kumar A., Ting P and Saenz M.J. RFID & Analytics Driving Agility in Apparel Supply Chain. MIT-CTL SCM Capstone Project 2019.
Chen W., Kucukyazici B. and Saenz M.J. On the joint dynamics of the economic and environmental performances for collective take-back systems, International Journal of Production Economics, 2019, 218, p.228-244.
Sheffi Y., Saenz M.J., Rivera L. and Gligor D.. The Role of Logistics Clusters in Facilitating Horizontal Collaboration Mechanisms. European Planning Studies, 2019, 27(5), 905–931.
Saenz M.J., Rice J. and Cottrill K.. Do You Have the DT's? Why It's Time to Bring Digital Transformation Down to Earth. Supply Chain Management Review, 1 April 2019.
The supply chain gets an important role in the Digital Transformation. Interview, larazon.es, Feb 2019.
Saenz, M.J. and Cottrill K., Navigating the road to digital supply chain transformation. Supply Chain Management Review, Jan 2019.
CBSA and Montreal port dip toe into blockchain to tug shipping into digital age. Interview finantialpost.com. October 25, 2018.
Acero B. and Sáenz M.J. Synchromodal Networks and their Effect on Logistics Differentiation: Construct Development and Empirical Examination. Working paper, MIT CTL.

Acero B. and Sáenz M.J. The trade-offs of Resilience and Efficiency in Synchromodal Supply Chains: an empirical analysis. Working paper, MIT CTL.
Acero B., Sáenz M.J. and Revilla E. Implementation of a Collaborative and Formal Supply Chain Risk Management Structure on Disruption Minimization. Working paper, MIT CTL.
Lennartz C.M., Saenz M.J. and Wallenburg C.M. Which Dynamic Capabilities facilitate Digital Supply Chain Transformations? Working paper, MIT CTL.
Lennartz C.M., Saenz M.J. and Wallenburg C.M. Ambidexterity and Digital Supply Chain Transformations? Working paper, MIT CTL.
Saenz M.J., Rivera L. and Luzzini D. Dynamic Capabilities in Horizontal Collaboration. Working paper, MIT CTL.
Saenz M.J., Knoppen, D. and Mendonca E., Building manufacturing flexibility with strategic suppliers and contingent effect of product dynamism on customer satisfaction. Journal of Purchasing and Supply Management, 2018, 24, 238-246.

Knoppen, D. and Sáenz M.J., Interorganizational teams in low versus high dependence contexts. International Journal of Production Economics, 2017, 191, Sept, 15-25. 

 Saenz, M.J., Gupta, R. and Makowski, C. 2017. Finding Profit in Horizontal Collaboration. Supply Chain Management Review.  January 2017 issue.

Saenz, M.J. and Revilla E. Desigual's Multi-Stranded Approach to Omni-channel. Supply Chain Management Review. May-June issue, 2016.

Saenz, M.J. The Physical Internet: Logistics Reimagined?. Supply Chain Management Review. 23 March 2016.

Chen, W., Kucukyazici, B, Verter, V. and Saenz, M.J. Supply Chain Design for Unlocking the Value of Remanufacturing Under Uncertainty. European Journal of Operational Research, 2015, 247, 804-819.
Sáenz, M.J. and Koufteros, X. (Guest editors). Special Issue on Literature Reviews in Supply Chain Management and Logistics. International Journal of Physical Distribution & Logistics Management, 2015, 45 (1-2), 2-11.
Sáenz, M.J. and Revilla E., Creating More Resilient Supply Chains. MIT Sloan Management Review, Summer issue, 2014, 22-24.