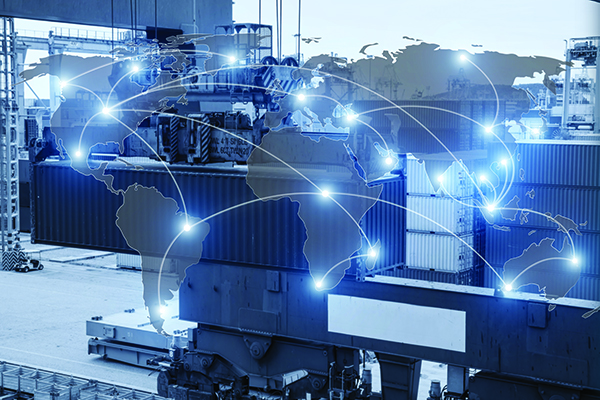 Digital technologies have changed the competitive dynamics of the logistics services industry. Companies like Maersk have started upgrading their traditional services towards technology-supported transportation solutions. 
Authored by Jieming Feng and Mauricio Moreno. Supervised by Dr. Ozden Tozanli.
To offer a better customer experience with smarter, faster, and more sustainable logistics, companies must increase operational efficiency by addressing industry problems such as highly fragmented markets, low transparency, underutilized assets, costly manual processes, and, in many instances, outdated customer interfaces. 
This new market environment requires the logistics companies to make it a strategic priority to invest in technologies for efficient performance, communication, and data visibility.
Technological advances have made it possible to incorporate tools in businesses that were previously impossible to manage digitally. Specifically, for the logistics industry, artificial intelligence (AI) and machine learning (ML) techniques are increasingly adopted to solve different business problems. Nowadays, with the challenge of container shortage and insufficient supply of shipping space in the industry, there is an impending need to improve container turnaround and optimize container transportation.
Read the full article on the SCMr.