Across the globe, retailers have changed rapidly due to multiple factors: customer-centric strategies, supply chain expectations about delivery and customization, etc. We analyzed the effects of all these factors in the Digital Transformation under the influence of supply chain relationships in the retail industry. We visited and discuss relevant case studies of retailers, which will help achieve a long-term competitive advantage through operations and digital transformation.
The MIT-IAP 2019 program had a full course with Dr. Maria Jesus – leader and founder of the Digital Supply Chain Transformation at the MIT Center for Transportation and Logistics.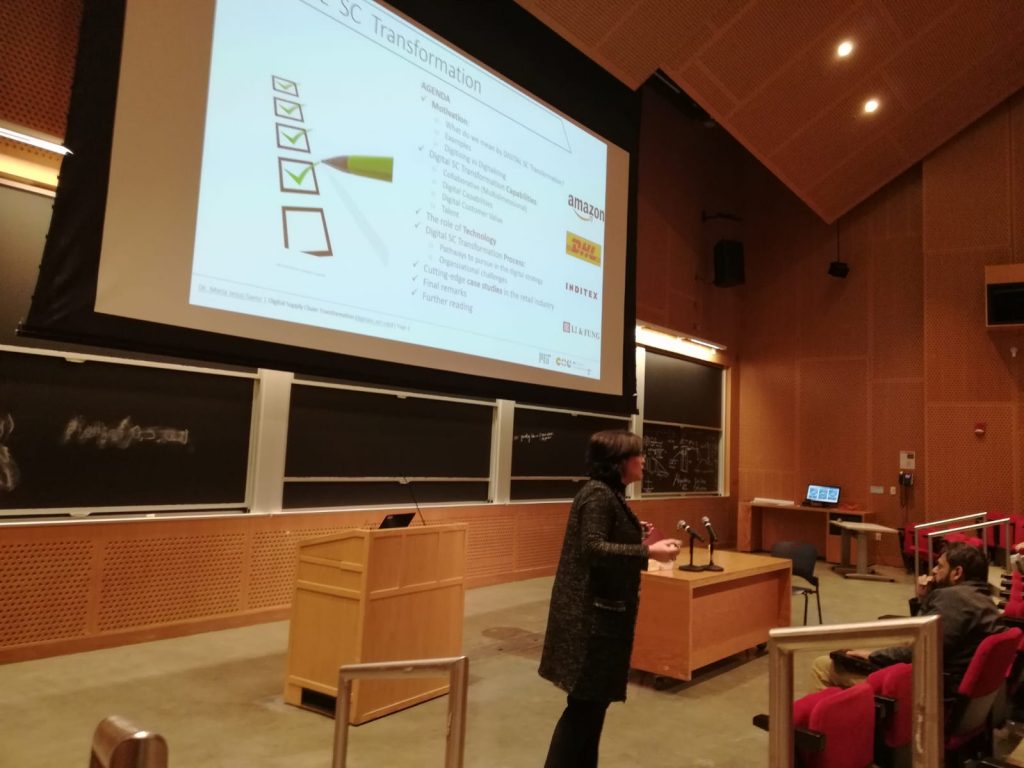 Particularly, it covered these key topics:
Digital supply chain transformations
Digital capabilities and the role of technology in retail
Cutting-edge case studies in the retail industry
Table of content:
Motivation:

What do we mean by DIGITAL SC Transformation?

Digitizing vs Digitalizing

Digital SC Transformation Capabilities:

Collaborative (Multidimensional)

The role of Technology
Digital SC Transformation Process:

Pathways to pursue in the digital strategy

Organizational challenges

Cutting-edge case studies in the retail industry
For more information contact us at digitalsc@mit.edu .