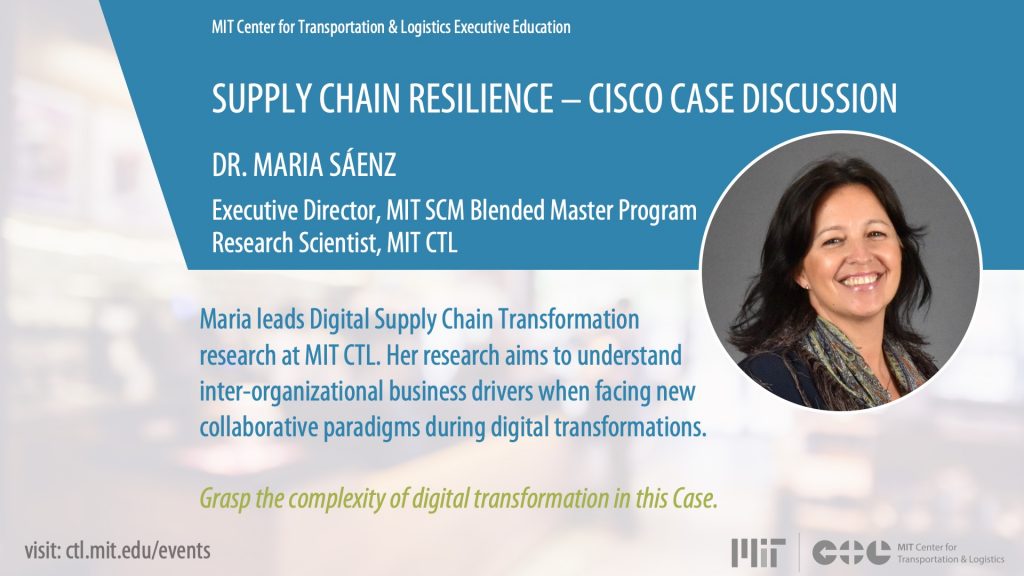 Dr. Maria Jesus Saenz, Ph.D. will be teaching at MIT CTL's June Executive Education.
The industry-leading executive education program, Supply Chains Driving Strategic Advantage: Managing Dynamics & Innovating the Future, is taught by distinguished MIT faculty and researchers. The executive course is a fast-paced mix of simulations, case studies, MIT CTL research, and thought-provoking, interactive class sessions. There has never been a better time to hone your supply chain management skills and develop new ones. Join us at MIT CTL and step up to the future of supply chain.
For more information, contact ctl-events@mit.edu or 617-253-1547.
Course Fee: US$5,995